Pink & Juicy
Uber fruity mosaic hops blended with nectar rich orange blossom create the herbal backbone of this citrus wonderland. Lush pink grapefruit pairs beautifully with gentle lemongrass and bold lemonzest to create a thirst-quenching flavourdome of galactic proportions.
Carriers: Available in 32,5cl bottles, 32cl cans and 20l key kegs
Nutrition facts (100ml): Energy (64kJ/15kcal) - Fat (0g) - Of which saturated (0g) - Carbohydrates (3,8g) - Of which sugars (3,8g) - Protein (0g)
Ingredients: filtered water, kombucha culture, organic green & black tea, organic cane sugar, organic herbal infusion (hops, orange flowers, lemon grass, lemonzest), organic grapefruit juice (4%)
Fruit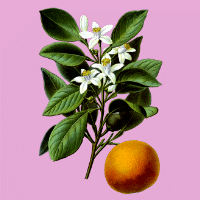 Grapefruit
— The Ruby Red may be big and juicy, its power lies in its cholesterol lowering and slimming properties.
Herbs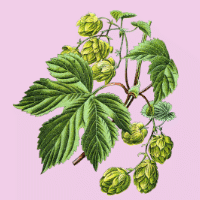 Hops
— Hops or "humulus lupus" is a calming plant with aromatic flower bells, famous for flavouring beer with its citrus and piney scent.
Lemon Grass
— An aromatic powerhouse of essential nutrients providing an array of health benefits. From insect repellent to stomach disorders, this tall grass can tackle it all.
Orange Flowers
— The lush nectar rich flowers of the citrus tree release a bouquet of calmness, lowering the nerves and heart rate.
Lemon Zest
— Tart, mouthwatering bitterness with a serious citrus punch, these dried lemon peels contain a complex array of vitamins and minerals.